ANTONIO GALIANO
Gruppo Iccrea Head of e-bank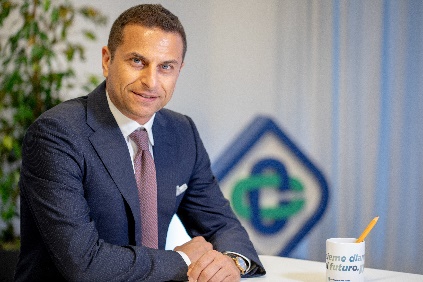 Antonio is currently Head of E-bank Department. He has the responsibility for the Issuing and Acquiring P&L with focus on innovation, products, business development, loyalty, customer service, compliance and credit risk.
He is also Board Member of Bancomat & Visa Council Italy. Board Member and Chairman until July of Ventis 2019, Chairman of Tredicimetriquadri and General Manager at Ventis Spa.
Antonio Galiano is a well-recognized innovator in the Italian financial service sector with extensive experience in digital payments transformation and Fintech investments, i.e. Satispay (2014), Ventis 2015) and tmqstore.com (2016).
22+ years experience in digital payments, wide and hands-on knowledge of all sides of the card business' P&L (acquisition, business development, loyalty, credit/fraud and compliance risk as well as operations, servicing & ITs), Antonio started his career at American Express as Senior Econometrician based in Phoenix in 1997, moved to London as Manager and then in 2000 to Italy, as Head of Revolve and Small Business Products.
He graduated in Statistics & Economics at Palermo University and hold a Master of Science in Applied Economics & Finance from Marquette University (Milwaukee, USA).