Fintech
14:00 - 17:00 - 23/11/2017
- Blu 2
FinTech & RegTech
consigliato ai target Banche , Corporate , Pubblica Amministrazione , Small Business & Partite Iva , Consumatori , Scuole e Università ,
Matteo Rizzi, Co-Founder FinTechStage
Moderatore
La sessione si svolgerà con la seguente struttura, alternando keynote speech e micro panel:
14.00-14.10
Intro
Matteo Rizzi, Co-Founder FinTechStage
14.10-14.35
Keynote: Digital Innovation in Banking: What Works and What to Avoid. Lessons from the Global Banking Leaders
Speakers:
Alessandro Hatami, Managing Partner Forestreet
following In Conversation with
Matteo Flora, Founder&CEO The Fool
14.35-15.25
New Investing Dynamics
VCs and incumbents have found alternative opportunities to create innovation within financial services. New partnerships, building ventures, create physical catalysts and become the digital arm of existing incumbents are few of the emerging collaboration trends within what we can call Fintech 2.0. Let's have a closer look.
Speakers:
Intesa Sanpaolo
Fabio Nalucci, Gellify
SELLALab
Marco Berini, CEO FinLeap
15.25-16.05
From Simulated Intelligence to Artificial Intelligence in Financial Services
Data is the new, infinite, ubiquitous oil. How to make sense of the biggest challenge of today's financial ecosystems? Through concrete applications, let's try to make sense out of these new "refineries" of data.
Speakers:
Arnaud Vincent, CEO InsurTech
Raffaele Zenti, Co-Founder Advise Only
Cristiano Mastrantoni, Research Manager / Project Manager - Digital Transformation, IoT, Innovation, Insurance, Banking, Fintech, Insurtech CeTIF Research Center on Technology, Innovation and Finance
Federico Mattei, Innovation and Technical Leader Financial Services IBM Italia
16.05-16.30
In Conversation about Regtech
Where do we stand with the regulatory challenges enabling the Italian fintech eco-system? Are we setting the right environment to foster the dialogue and why it seems so complicated to engage the local players?
Speakers:
Romano Stasi, Segretario Generale Consorzio ABI Lab
Bain
Demetrio Migliorati, Director | Innovation - Head of Blockchain Program Mediolanum
Relazioni:
Conny Dorrestijn, Shiraz Partners
Federico Mattei, IBM - The future of work
Nicolo Petrone, Europe@Medici
In collaborazione con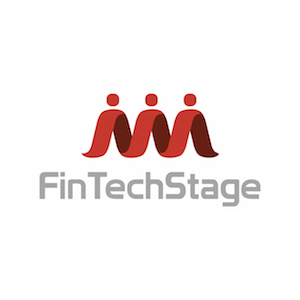 Relatori della conferenza