DOMENICO SCAFFIDI
Volante Technologies Global Business Development Director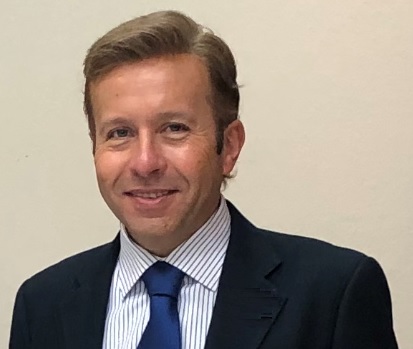 Dome Scaffidi is currently Global Business Development
Director at Volante Technologies, a worldwide company
specialised in electronic payments (payment solution and
consultancy), based in London UK with clients in 32 countries.
Currently, Dome is supporting a no Eurozone Central Bank
joining the New Real time payment service TIPS, facilitating
the interaction between the CB and the ECB.
In January 2019, Dome received a mandate to advice Pay.UK and
Bank of England designing the new Payment system Standard
Advisory Panel -
https://www.bankofengland.co.uk/minutes/2019/standards-
advisory-panel-february-2019
In 2017 Dome received a mandate From a CEE Central Bank to
realise the new Real time payments system in the country. The
scheme went live in June 2018.
Prior, From July 2016 until September 2018, Dome was Global
Strategic Payment solution Consultant at ACI Worldwide, one of
the Biggest worldwide payment solution providers with more
than 200 clients around the globe (mainly financial
institutions).
From 2010 to 2016 Dome has been TargetWG member at the ECB,
also involved in several taskforces, to design the new Target2
RTGS functionalities, and Target2 Security.
From 2012 to 2016 the European Banks nominated Dome their
representative at the Eba Clearing SEPA service STEP2, and in
the 2014 thanks to the great result obtained (increasing STP
transactions reducing manual intervention) he was nominated
chairman of the European STEP1 Banks, representing more than
100 Banks.
Prior from 2001 to 2015, Dome was the Head of the
International Payments Applications at the European
Cooperative Banks where with his team increased revenues
coming from payment processing by 400%.
Dome has 25 year experience in the Bank environment supporting
Financial Institutions, PSPs, Central Banks, Central
Infrastructures, in the Instant Payments field, Real time
Cross-Board Payments, Liquidity Management, helping the
Industry building a sustainable Business Case and a
competitive Business model.
Other relevant Memberships:
Former member of the European Payment Council - Brussels
Former member of the ECB Target2 WG - Frankfurt
Dome last blog on Finextra got 3,000 views in the first 24
hours: https://www.finextra.com/blogposting/17456/what-we-
heard-at-ebaday-2019
Dome recent Interview in one of the recent conferences where
he has been invited to discuss the future of the electronic
payments and Open Banking:
https://www.finextra.com/videoarticle/2002/gaining-value-
added-services-from-instant-payments
Dome Obtained his Master in International Project Management
at the LSBF (London School of Business and Finance - London)
in 2016
Dome is also Payment Infrastructure Researcher at the Milan
University - Italy