FABIO PUGINI
Gruppo Bancario Cooperativo Iccrea Responsabile U.O. Coordinamento Monetica ed E-Commerce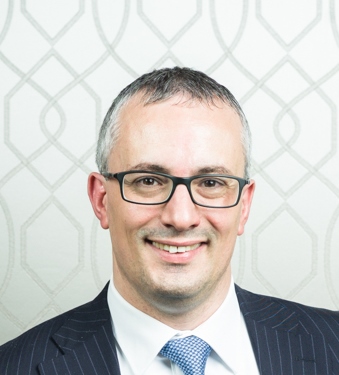 Fabio is currently Head of Monetica & E- Commerce Department at ICCREA Banca. He is charge for the Issuing and Acquiring businesses with focus on innovation, products, business development, customer service, compliance and credit risk.
He graduated M.S. in Electronics Engineering, Magna cum Laude, in 2000. He then got his Master in Business Administration, (M.B.A) and Ph.D. in Management & Engineering.
He also attended a full-year Executive M.B.A. course at HEC Paris.
After being university researcher in Electronic and Computer Science, he joined MBDA Italia S.p.A. (the missile defense system company in Gruppo Leonardo) as System Analyst & Performance Assessor.
He then moved to McKinsey&Co. Italia, where he worked in the FIG sector maturing specific competences in Banking and Insurance.
He joined MCC S.p.A. (Gruppo Capitalia) as Head of Post Sales Services for Leasing and Corporate Credit and after the merge of Capitalia and UniCredit he moved to UniCredit Group – Holding Company as Staff of Deputy Group CEO.
In 2008 he joined BNL – BNPParibas Group, with progressively higher responsibilities:
· Head of Corporate Network Processes
· Head of Cash Management
· Head of Corporate Treasury Solutions
· Head of Business & Performance Management
· Head of Operations
He joined ICCREA Banca in February 2020.