ANTONIO BRUNACCI
Olivetti Marketing Data Monetization Manager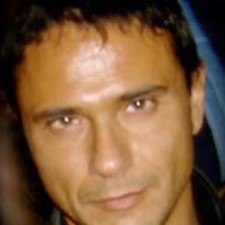 Graduated at the University of Naples with a Master Degree in Electronic Engineering and Telecommunications, after his early steps at General Electric, he made the move to mobile cellular arena by joining Motorola PCS and then he spent over 6 years at Telecom Italia Mobile, heading up their Technical Intelligence & Support Division.
He then moved to H3G Italia, with the responsibility for Business Development and Innovative Solutions.
Afterwards he took up the challenge of joining a mid scale enterprise, where he was head of operations as deputy COO. Following the global development of hi-tech industry, he jumped into Mobile Trust, a Brazilian start-up specializing in developing mobile solutions for B2B market.
In 2013 he co-founded TEIA Technologies (later controlled by Lutech S.p.A. since November 2016), a company operating in the Big Data Analytics and Business Intelligence fields, specializing in the development of data-driven solutions based on the synergy between artificial intelligence and semantic analysis.
The passion for the digital space and disruptive innovation led him to Olivetti in January 2020, where he works in the Chief Revenue Officer function as Head of Data Monetization Marketing, with the mission of designing the offering of new services to be placed in TIM - Olivetti Portfolio.